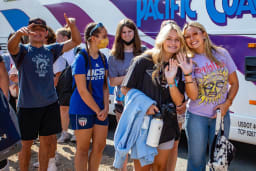 As we embark on each new school year, Trinity takes time with its students to focus on the spiritual. It begins with chapel on the first day of school and then this week, Rhetorical School students go to camp for our annual Spiritual Emphasis Week.
Spiritual Emphasis Camp (Rhetoric Sch)

One of our annual traditions is sending our entire Rhetoric School to Spiritual Emphasis Camp. They will be there all week strengthening their relationships with each other and with the Lord.
College Conversations with Bacon

Rhetoric School parents are invited and encouraged to come and hear all the ins and outs of getting their student into college.
Parents, Students, Faculty and Staff are able to get tested for free. Just sign up here.
Boys Donuts and Discipleship

5th and 6th grade boys will enjoy time with Dr. Dixon learning about friendship.
Girls Friendship Breakfast

5th and 6th grade girls will enjoy time with Mrs. Caddow learning about friendship.
Logic School Spiritual Emphasis Day

7th and 8th grade students will spend the day in games, team-building, and learning about growing in their relationship with God and others.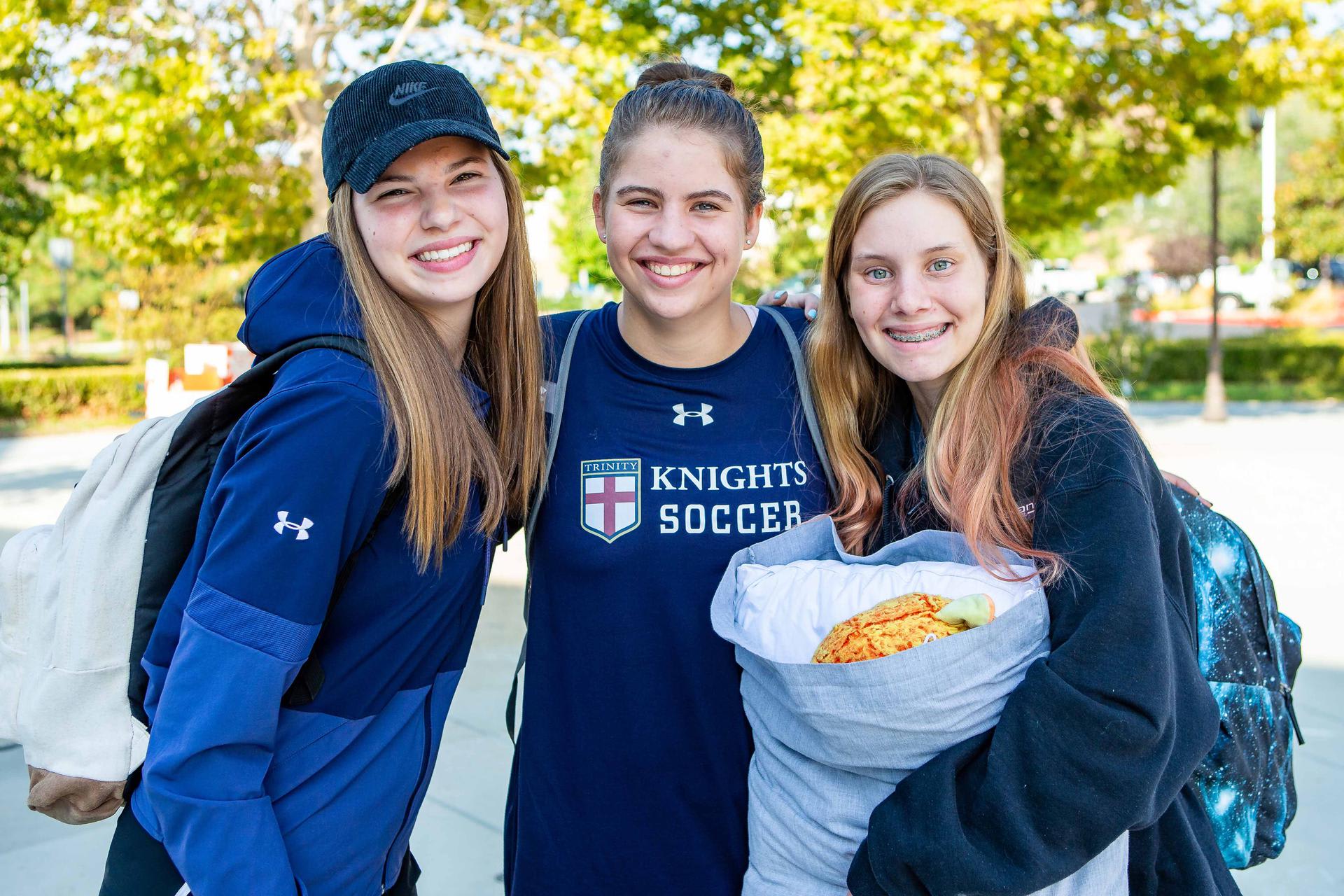 Rhetoric School students prepare to depart for Spiritual Emphasis Camp at Forest Home. Photos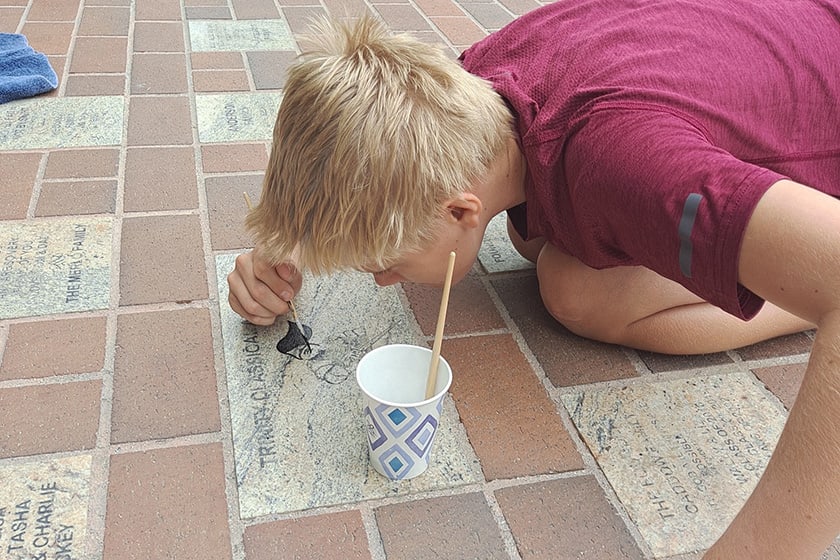 Special thanks to Mrs. Stimson and Bryce for their incredible artistic efforts at the beginning of this week as they painstakingly refreshed our entryway pavers!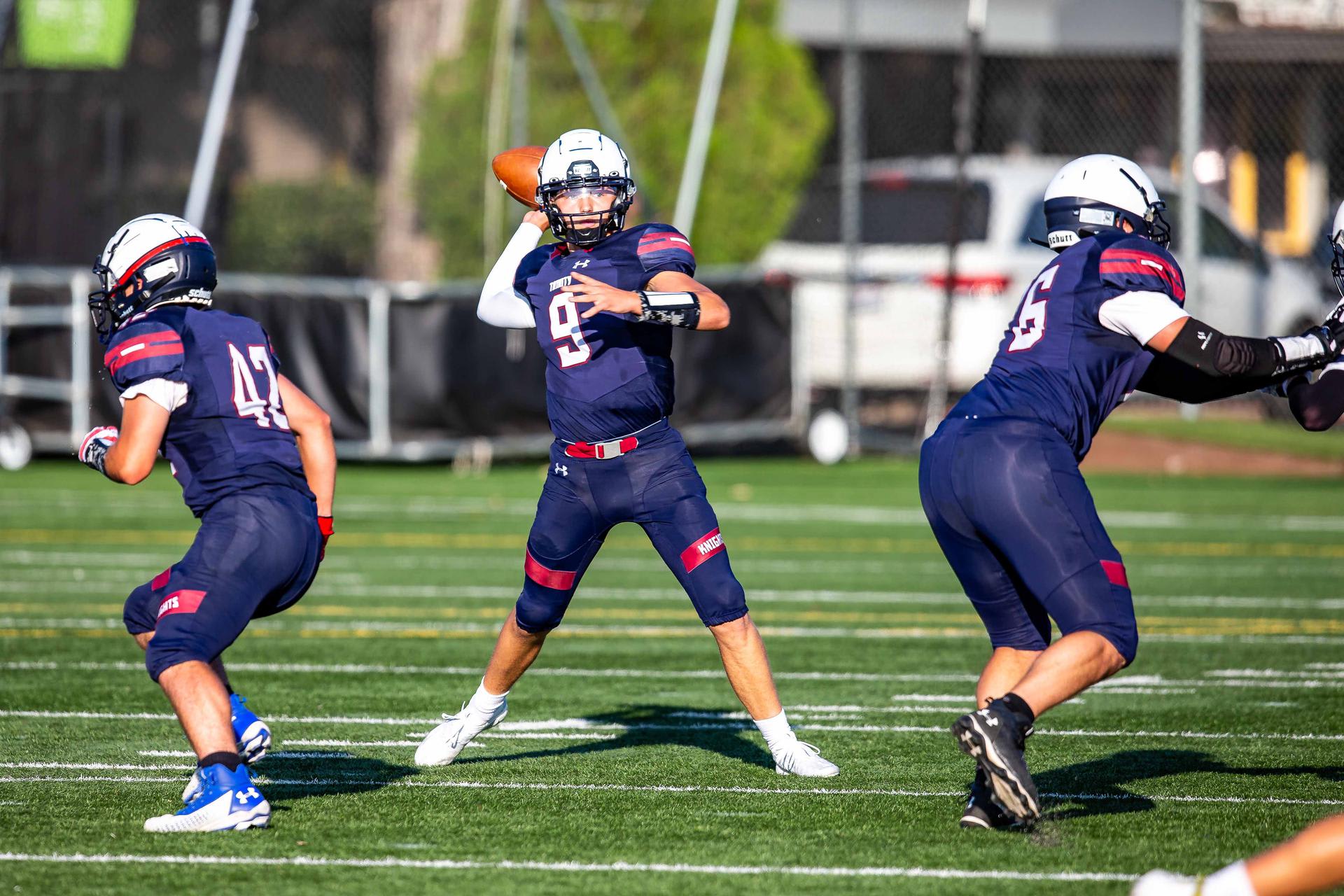 The boys had a great win against Duarte, 64-0! Next game: the Knights will take on undefeated South Gate HS on September 10th, 7pm, at Fillmore High. Go Knights!